The industry of the locksmith business is booming during this time and age. Locksmith and security businesses are projected to develop at a compound annual rate of 12 percent within 2020 and 2026, according to an article published in Optimo Route. Such a projected development in the said industry is the effect of a boost in residential and commercial premises safety. Below is the step-by-step guide in starting a locksmith business that new entrepreneurs can refer to: 
Ensure Your New Business Complies with State Requirements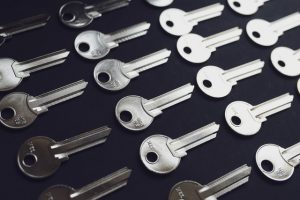 The requirements to start a locksmith business depend upon the state where you plan to establish it. Some locksmith and security businesses require the owners to have licenses. Others mandate that owners get background check-ups or other requirements. Starting other locksmith businesses, though, have no legal requirements. Not complying with the requirements, if there are any, can cause your locksmith business to be suspended or its operation interrupted. 
Formulate a Plan for Your Business and Ensure Availability of Funds 
You shoulder business costs when you start the operation of your own company.  Locksmiths and security businesses require you to pay for costs for the purchase and maintenance of equipment, purchase of a vehicle, the rent of office or business spaces, employment of workers, and placement of advertisements to get customers. Not investing in paying for any of these costs results in the failure of the establishment of your new locksmith business. 
Take note, though, that you may get funding support from the government in starting this business. The only challenge is that you need a business plan to present to the government to get business funding support from them. 
Plan for the Area Your Business Can Provide Services To 
It's common sense and understandable that you'll want to serve customers within the area where the office or business spaces of your locksmith business is located. Parramatta locksmiths, for example, are prepared to take on-call services from customers 24/7. So, they provide services to customers within the same area. 
Plan for the Implementation of Prices 
Make a comparison with the prices other locksmith businesses charge for their services within the same area. Doing so should give you an idea of the reasonable and affordable prices people in your area pay for locksmith services. Unreasonable prices that locksmiths in Parramatta charge can likely become the culprits of not, or hardly not, bringing in customers. 
Keep your home secured with an on-call locksmith service. Visit https://www.platinumlocksmiths.com.au/.