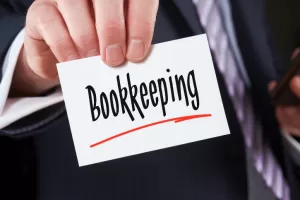 Putting up a business is no joke. There are lots of technical aspects that are involved, especially those that pertain to the money that goes in and out of the business. They need to be documented for the purpose of Accounting. And it's not as if you can ignore those issues just because you are a start-up business and the end of financial year is still too far to think about. If you want to run your business smoothly, you must ensure everything is organized from the onset to keep accurate and timely accounting records. That's what is expected from you.
To keep tasks from escalating to a stressful level, take note of the following tips:
Devote some time each week to bookkeeping. A regular review of your cash flow is very helpful because it will allow you to keep track how your business is doing, plus, you get to accomplish the reports that you will have to do anyway.
Open a bank account for the business alone. It would be much easier to track the money that comes in and out of the business if you have a bank account separate from your own personal account.
Keep up with your tax obligations. Compliance to all the document requirements is very important so be mindful of keeping receipts and lodging your business activity statements.
Hire a personnel who will be dedicated at working on all your accounting obligations. This way, all that you need to do is to supervise the business alone. It would be your bookkeeper's duty to take on the responsibilities of keeping track of the company's income and expenses and other accounting concerns.
Find a useful accounting software. With cloud technology, you will no longer have to worry about your accounting files and all the tasks involved in keeping them. But of course, don't expect that a software can work as efficiently as an actual bookkeeper. Although having it makes one's job easier, especially since all files are protected with security measure.
Accounting is made easier these days with technology. Take advantage of the available means to help you keep up with your tax and compliance obligations. As a newbie in business, you need guidance in order to keep up with your duties. Don't wait until it is deadline already before you start touching your books or business records. When it's crunch time it is much easier to make mistakes because the pressure of finishing your tasks is there.